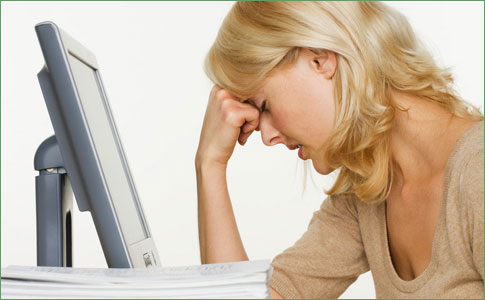 Introduction
The prevalence of sleep complaints increases dramatically with age and is estimated to be about 40% in the elderly population. These complaints include difficulty falling asleep, waking up at night, waking up too early in the morning, not feeling well rested, and needing to nap during the day. In an epidemiologic study of more than 9000 participants aged 65 and over, more than half reported at least one sleep complaint occurring most of the time. Women were more likely to report nighttime complaints but were less likely to nap during the day compared to men.
The most common complaint was waking up at night (30%), followed by daytime naps (25%) and difficulty falling asleep (19%). Less than 20% reported rarely or never having any sleep complaint. Sleep complaints were associated with coexisting health disorders, including poor self-perceived health, depressive symptoms, respiratory symptoms, physical disabilities, chronic medical conditions, and medication use. However, of the healthy minority in this study, over one-fourth reported at least one chronic sleep complaint.
Although age-related changes do occur in normal sleep, sleep problems in the elderly are not a consequence of the aging process per se but are strongly related to medical and psychiatric comorbidity as well as psychosocial changes in later life. Furthermore, some specific sleep disorders such as sleep disordered breathing, periodic limb movements in sleep, and REM sleep behavior disorder are more prevalent with age, although not exclusive to this age group.
Epidemiology
Approximately one third of all Americans have sleep disorders at some point in their lives. Between 20% and 40% of adults report difficulty sleeping at some point each year, and about 17% of adults consider the problem to be serious. Sleep disorders are a common reason for patient visits throughout medicine. Approximately one third of adults have insufficient sleep syndrome. Twenty percent of adults report chronic insomnia.
Age- and sex-related demographics
Increasing age predisposes to sleep disorders (5% incidence in persons aged 30-50 years and 30% in those aged 50 years or older). People who are elderly experience a decrease in total sleep time, with more frequent awakenings during the night. Elderly persons also have a higher incidence of general medical conditions and are more likely to be taking medications that cause sleep disruption.
Rapid eye movement sleep, or REM, is one of the five stages of sleep that most people experience nightly....



People who are elderly may have widespread or multisite pain that is associated with sleep difficulty, according to the Maintenance of Balance, Independent Living, Intellect, and Zest in the Elderly study (MOBILIZE) study.
Primary insomnia is more common in women, with a female-to-male ratio of 3:2. Hormonal variations during the menstrual cycle or during menopause may cause disruptions in sleep. Obstructive sleep apnea (OSA) is more common in men (4%) than in women (2.5%).
Sleep disorders are among the most common clinical problems encountered in medicine and psychiatry. Inadequate or nonrestorative sleep can markedly impair a patient's quality of life.[1] Sleep disorders may be primary or may result from a variety of psychiatric and medical conditions.
Primary sleep disorders result from an endogenous disturbance in sleep-wake generating or timing mechanisms, often complicated by behavioral conditioning. They may be divided into the following 2 broad categories:
Parasomnias - These are unusual experiences or behaviors that occur during sleep; they include sleep terror disorder and sleepwalking (which occur during stage 4 sleep) and nightmare disorder (which occurs during rapid eye movement [REM] sleep).
Dyssomnias - These are characterized by abnormalities in the amount, quality, or timing of sleep; they include primary insomnia and hypersomnia, narcolepsy, breathing-related sleep disorder (ie, sleep apnea), and circadian rhythm sleep disorder
It is important to distinguish these primary sleep disorders from secondary sleep disorders. At times, determining whether anxiety and depression are causing sleep problems or the anxiety and depression are secondary to a primary sleep problem is difficult.
Primary insomnia is the general term for difficulty in initiating or maintaining sleep. Because sleep requirements vary from individual to individual, insomnia is considered clinically significant when a patient perceives the loss of sleep as a problem. Insomnia may be further characterized as either acute (transient) or chronic.
Sleep is divided into the following 2 categories, each of which is associated with distinct patterns of central nervous system (CNS) activity:
REM sleep - This is characterized by muscle atony, episodic REMs, and low-amplitude fast waves on electroencephalography (EEG); dreaming occurs mainly during REM sleep
Non-REM (NREM) sleep - This is further subdivided into 4 progressive categories, termed stages 1-4 sleep; the arousal threshold rises with each stage, and stage 4 (delta), characterized by high-amplitude slow waves, is the sleep state from which arousal is most difficult
Disturbances in the pattern and periodicity of REM and NREM sleep are often found when people admit to experiencing sleep disorders.
Sleep-wake cycles are governed by a complex group of biologic processes that serve as internal clocks. The suprachiasmatic nucleus, located in the hypothalamus, is thought to be the body's anatomic timekeeper, responsible for the release of melatonin on a 25-hour cycle. The pineal gland secretes less melatonin when exposed to bright light; therefore, the level of this chemical is lowest during the daytime hours of wakefulness.
Multiple neurotransmitters are thought to play a role in sleep. These include serotonin from the dorsal raphe nucleus, norepinephrine contained in neurons with cell bodies in the locus ceruleus, and acetylcholine from the pontine reticular formation. Dopamine, on the other hand, is associated with wakefulness.
Abnormalities in the delicate balance of all of these chemical messenger systems may disrupt various physiologic, biologic, behavioral, and EEG parameters responsible for REM (ie, active) sleep and NREM (slow-wave) sleep.